Conzuri Height Increasing Insoles fit almost every shoe size and type of shoe - from work shoes to trainers. They also come with detachable platforms, so you can choose your boost based on the shoe you are wearing.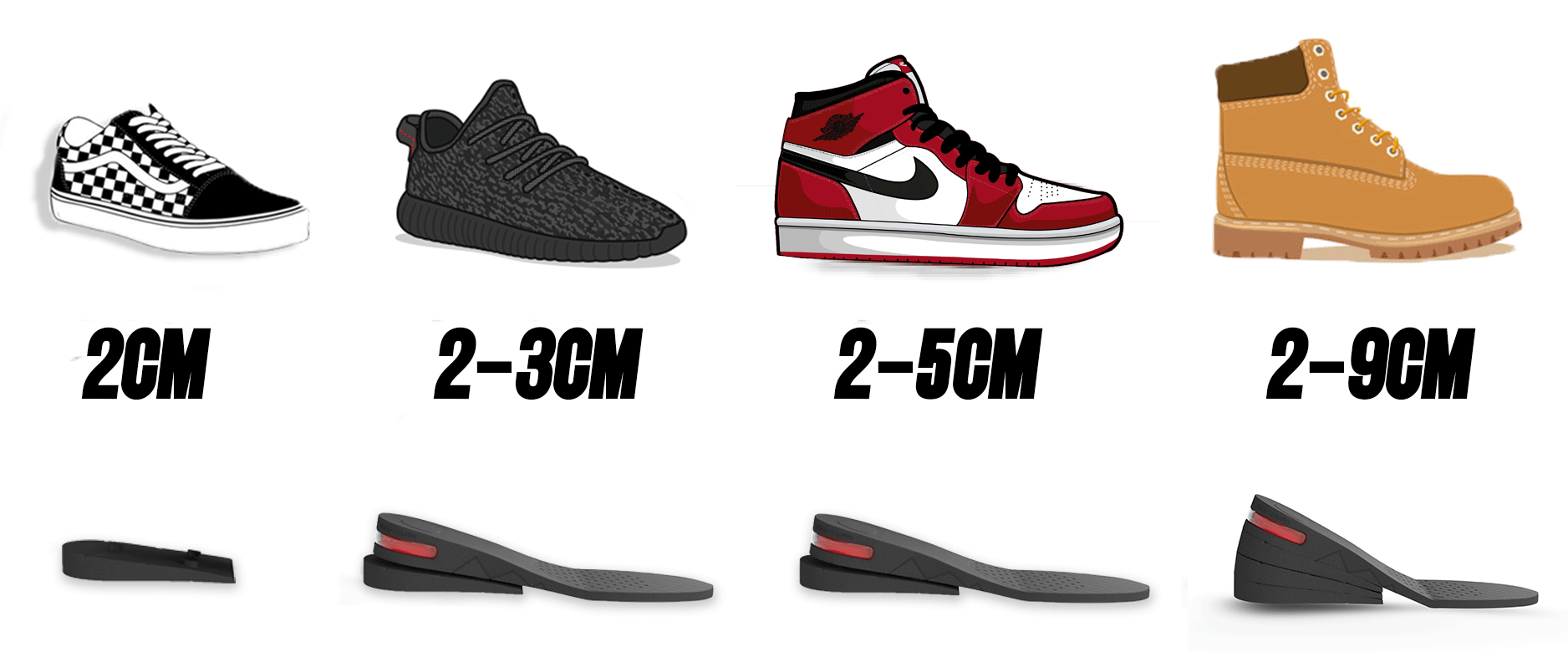 We only recommend 1.5cm-3cm for low-top shoes and anything higher for high-top shoes.
But the smaller the elevation, the more comfortable you will find day-to-day activities/walking.
For example, the 7cm boost is not going to fit in a pair of Yeezy's (because your heel will be out of the shoe), but the detachable platforms provided DO allow you the flexibility to choose your elevation accordingly.
78% of customers buy the 1.5cm insole AND the 5cm options, so they have options for every occasion and every shoe!